The Kamikaze rollout continues as Eminem releases the video for one of the surprise album's most talked-about tracks, "Fall". It's clear from the lyrics that the less-than-friendly reception of Eminem's 2017 album "Revival" got under his skin, but the video takes the social media backlash against that album even further by turning it into a literally social media monster that chases after Em as he tries to escape its nightmarish grasp.
The video opens with an irritated Eminem receiving a deluge of media alerts on his phone while Royce Da 5'9 urges him to ignore the incessant dings from his device. Unable to do so, Em takes a talk and encounters even more criticism on the screens of strangers' tablets before a smoky substance pours of of the screen and forms a monster (that suspiciously resembles comic book antihero Venom, whose big-screen debut Eminem helped soundtrack with the closing track from Kamikaze) which chases Em into an office building. Eventually, Em stops running, letting the monster possess him before leaping from the window and literally falling to the ground below unscathed. The clip ends with the now-possessed rapper trampling a CD copy of his last album, signifying a return to the Slim Shady persona that defined the early part of his career.
Unfortunately for Eminem, it seems you can't please everyone. His return to the troll-ish personality he started out with has already earned some backlash for some of the lyrics on this very track, while some of Eminem's younger competition has clapped back against slights elsewhere on Kamikaze.
Extra Tips: Download Eminem's Top Music from Spotify to MP3
If you are a fan of Eminem, you may prefer to download Eminem songs from Spotify to MP3 format, so that you can play them on your MP3 player or burn to CD for streaming. However, it is generally known that Spotify is proprietary and encodes its music with digital rights management (DRM), which prevents users from downloading Spotify song in MP3 format. In this case, to download Eminem's hot songs as MP3s from Spotify, you need strip DRM from these Spotify songs first.
NoteBurner Spotify Music Converter is a professional Spotify music converting tool that can help you remove DRM from Spotify music and converts them to MP3, AAC, WAV, and FLAC format with lossless quality kept. In this case, you can easily download and convert all of Eminem's songs from Spotify to MP3 format, and stream on any devices as you want.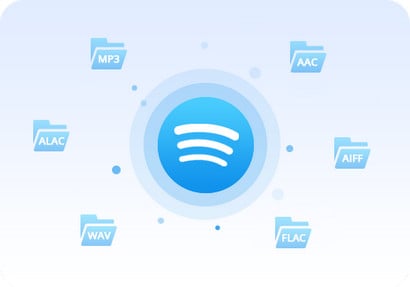 Remove DRM protection from Spotify music.
Convert Spotify music to plain MP3, AAC, WAV, FLAC.
Record songs at 5X speed with 100% lossless quality kept.
Keep ID3 tags after conversion.
Burn Spotify music to CD easily.
Support the Windows 10 Store version of Spotify.