After four years of high anticipation, Lil Wayne's "Tha Carter V" has been released. Regardless of the type of music people listen to, we all know that Lil Wayne is one of the biggest influencers in music, as well as one of the best in the rap game. Whether it be for his vicious flow or his notorious similes, Lil Wayne's new album release only adds to an already fantastic year for hip hop.
For those who don't know, the wait for the album was long-lasting because of friction between Lil Wayne and his former longtime friend/business partner Birdman. In fact, the conflict between them dates back to 2014, when Wayne said that he was "in a bad situation, but will be out of it soon." Unfortunately, it wasn't as soon as Wayne and his fans thought.
After subtle jabs back and forth between each other, Lil Wayne announced in 2015 he was taking Birdman to court. Birdman reportedly was forbidding Lil Wayne from dropping "Tha Carter V", thus violating terms in Lil Wayne's contract. If Wayne won the lawsuit, it would end his contract with Cash Money (Birdman's company) and take all of his Young Money signees with him (Drake and Nicki Minaj being the most notable).
Wayne would continue to diss Birdman and Cash Money throughout the ugly breakup. In addition, Wayne's tour bus was shot up in Atlanta during this time. Thankfully, no one was injured, but people became suspicious of who may have attempted harm to the rapper also known as Weezy F. Baby.
Through all of these battles of contracts, releasing music and representation, fans remained loyal and hopeful that things would not get too ugly. It wasn't until June that fans learned Wayne would officially be out of his contract with Cash Money and able to release "Tha Carter V." He was reportedly aiming to release it some time in September.
A rumor rapidly spread that the album was going to drop on Sept. 21, but the day came and went. Luckily, however, the wait wasn't too much longer; the album came out just a week later. On Friday, Sept. 28, "Tha Carter V" was released and could be streamed on various musical platforms. "Tha Carter V" is the 12th studio album by Lil Wayne and his first one not being associated with Cash Money. Many features on the album include Kendrick Lamar, Travis Scott, Nicki Minaj, Ashanti, a few others and some snippets from the late XXXTentacion and former President Barack Obama.
Now time for my favorite part: the review. As someone who has grown up listening to Lil Wayne, I believe that this album was worth the hype. Since there was a delay, Wayne had to change up some of the sound and content to stick with the new era of hip hop. Throughout the years, he kept tweaking and tinkering his music to create just the right sound for 2018. Elias Leight of Rolling Stone talked about the creation process of the album:
"Some of these songs were originally cut as far back as 2013, not long after 'Tha Carter V' was first announced, while others were finished as recently as this week. The album's unique combination of fussed-over and tossed-off makes it an anomaly in modern hip-hop, where artists spew albums at a rapid rate — inspired in part, of course, by the success of mid-2000s Lil Wayne, who shot out multiple mixtapes every year — and rarely have time to revisit and reassess a song from five years ago, five months ago or even five minutes ago."
---
Tips: How to Download Lil Wayne's Full Album "Tha Carter V" to MP3
Lil Wayne's "Tha Carter V" had the second-largest streaming week for an album behind Drake's "Scorpion" with 433 million streams. If you'd like to choose a platform to stream any song in the album, Spotify, the King in the streaming world, is definitely one of the good choices. But if you are looking for a way to download the album from Spotify as local files, you may find it almost impossible.
As Spotify is a streaming music service, all the songs on the platform are protected in DRM, for which we are unable to directly download songs from Spotify to our computers. NoteBurner Spotify Music Converter is a professional Spotify music downloader which is specially developed for getting rid of the DRM of Spotify and converting Spotify songs to MP3/AAC/WAV/FLAC format. With NoteBurner, you can easily download Lil Wayne's full album "Tha Carter V" as MP3 files.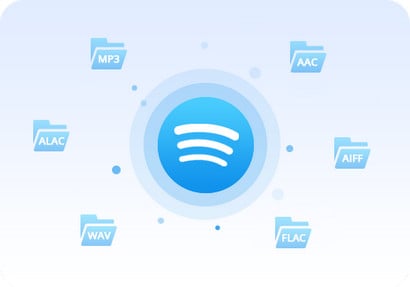 Bypass the DRM of Spotify.
Convert Spotify music to MP3, AAC, FLAC, WAV format.
Easily download any songs from Spotify to local computer.
Support sharing Spotify music with others via e-mail.
Provide timely technical support and prompt customer service.
For detailed guide, please visit 4 Simple Steps to Download Lil Wayne's "Tha Carter V" to MP3 with NoteBurner.